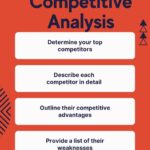 Competitive Analysis
October 16, 2023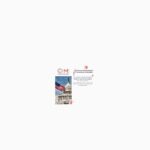 The Power of Networking in Government Contracting #GovCON
November 13, 2023
Why do you need to manage your Business Development Pipeline? The short answer is, so you can grow your company, its revenue, its reputation and it's overall value in the #GovCON community.
Maybe when you started out as a small business you tracked opportunities in an Excel Spreadsheet. Did it work? Yeah, it worked but the bootstrapped version of Excel wasn't scalable over time.
With Excel, it can be difficult to track the status of opportunities and activities. it does not have a built-in way to track the status of opportunities and activities, so you will need to create your own system for doing this. This can be time-consuming and error prone.
It can be difficult to generate reports. Excel does have some reporting capabilities, but they are not as robust as the reporting capabilities of a dedicated pipeline management tool. This can make it difficult to get the insights you need to make informed decisions about your sales process.
It can be difficult to collaborate with team members. It is not designed for collaboration, so it can be difficult to share data and collaborate on opportunities with team members. This can lead to duplicate work and missed opportunities.
If you are serious about managing your business development and capture management processes, you first need to define your business development lifecycle. You want to make sure that you "fail" early. If there is an opportunity that you are looking at you want to be sure that you do indeed have the capabilities to solve the governments problem, otherwise, "fail" and move onto an opportunity where you are better positioned to have a higher PWIN.
What should your Business Development Lifecycle look like? It should reflect the maturity of your business and your ability to adhere to the lifecycle. If you implement a process that is too onerous, you and your business development professionals won't fully utilize it. But if you tailor a process to fit your businesses maturity level, it will help you grow smartly in all avenues of your business.
You can start out with something simple. Something as simple as defining what makes a particular opportunity "Qualified". A qualified opportunity is one that has been assessed to have a high probability of winning and that aligns with the company's strategic goals. So as you look at the opportunity you can objectively assess that your company has the past performance and personnel to meet the needs of the government and maybe it is in a client that your business wishes to target.
Once you have Qualified the opportunity you would need to capture some additional information to advance it to the next stage of your business development lifecycle. You can call this stage, "Capture". This is where you will do additional work to further qualify the lead. You may assess what strategic relationships you have with the agency, or if you know the incumbent is not meeting customer expectations or demands. It could also be that you have been able to talk directly to the end-customer and shape the opportunity to be released in a manner that limits competition.
The last stage could be a "Bid/No-Bid" phase. This is where you evaluate all of the information from the Qualified and Capture Stages to make a determination that the opportunity is a good fit for your business and when the RFP is released you will be bidding on it!
As your business grows through a strong business strategy you can expand on your business development lifecycle to add additional stages to your lifecycle or adding additional data points to your Qualification and Capture stages to further increase your PWIN.
"Government Contracting (#GovCON) isn't rocket science. It is just hard work."